Haida's New Develop Product - Nine Cubic Meters Walk-in Temperature Room
Views: 2 Author: Site Editor Publish Time: 2016-03-18 Origin: Site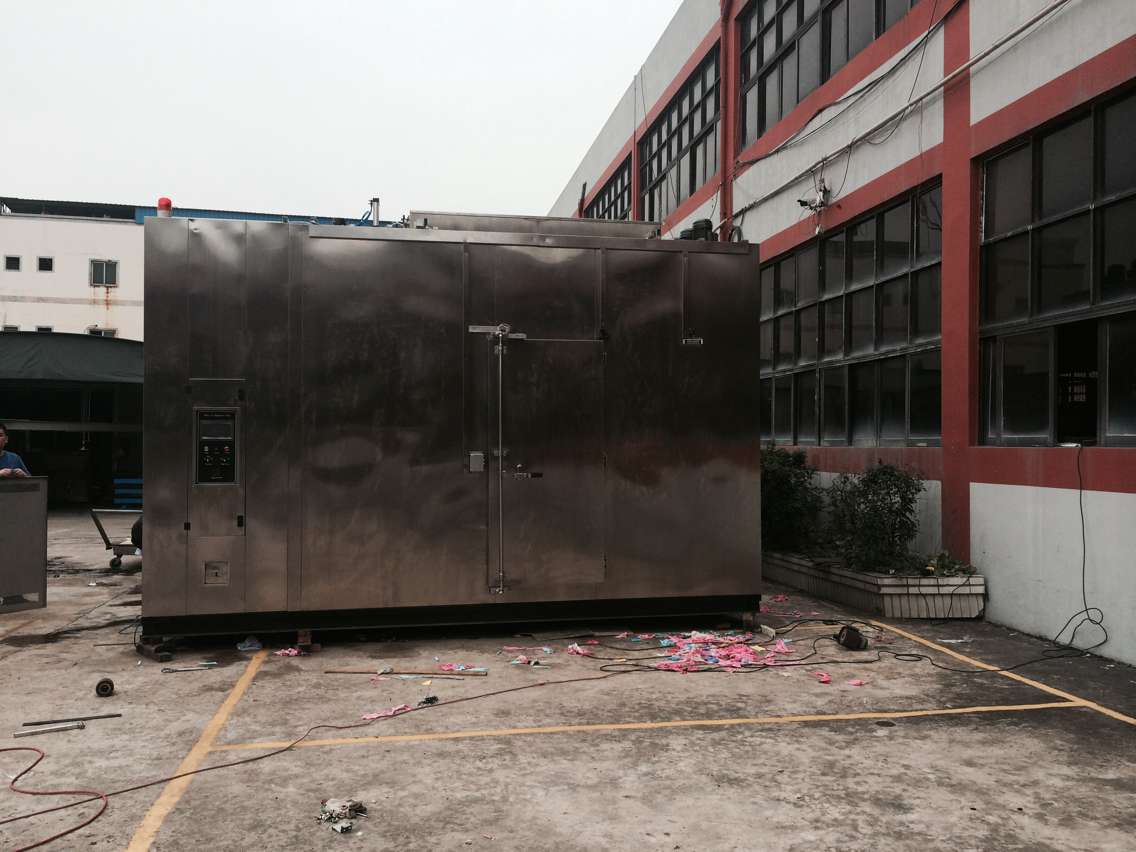 As the customer has higher requirement for the temperature about high low temperature chamber, our company are engage in innovation in the process of research and development. Recently, according to customer's demand, our company develops new equipment, Nine Cubic Meters Walk-in Temperature Room, which uses the smart accessories to make the temperature reach minus 20 centigrade even lower. When customer has the package or paper tester, this equipment can have a good temperature control. Especially for the compressive test, it can play the role of a pretreatment

In the process of research and development, because the improper combination of high and low temperature affects the equipment running status, our technician makes many improvement in the material and circular channels. Nearly half a year's trying, finally the equipment reach the running stander. Considering the customer may encounter problems when using it, we still make two alterations after finalizing the product, including adjusting the electric door plate to avoid high temperature deformation, and improve the tightness. In order to let the customer use the equipment convenient and smoothly, our technician even make many calibration, including wind average degree, the situation of out wind and return air.

When we delivery the product, we send our technician personally to help install the equipment. In the meanwhile, we also remind customers should pay attention to the routine maintenance, keep the exhaust pipe and drain pipe clean to make the equipment in the best state. According to customer's feedback, now the equipment runs smooth. Also they express their approval for our profession and good service.